Last Friday, DB Schenker celebrated the opening of their new warehouse DC3D at Prologis Fokker Logistics Park in Oude Meer, near Schiphol Airport. With this 8,500 square meter air cargo cross-dock warehouse, the leading logistics provider is doubling its capacity to continue to provide excellent service to their existing customers and to offer additional services to new customers, such as short-term cold storage at 2-8 degrees Celsius. The new warehouse is adjacent to the existing building that DB Schenker has been leasing for more than 15 years. The all-electric building - with no gas connection - has received a BREEAM 'Very Good' certification. With this completion, the strategically located Prologis Fokker Logistics Park has been fully redeveloped and occupied.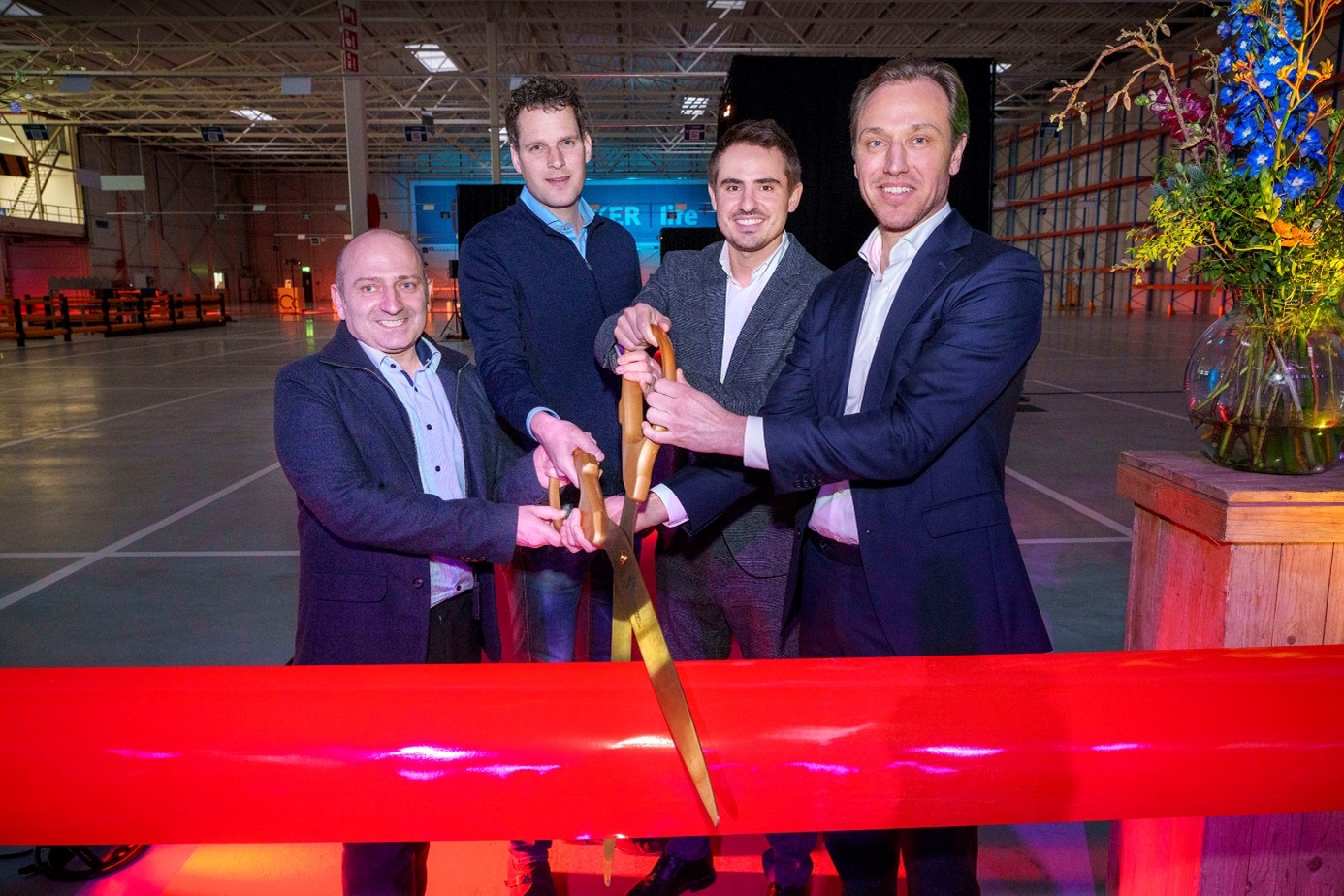 Tailor-made for DB Schenker
Construction of the air freight cross-dock warehouse began in March of last year. Through close collaboration between DB Schenker and Prologis, the building was fully customized to meet the wishes and requirements of the logistics service provider. The total area of the DB Schenker warehouse is now 16,800 square meters and the new location provides facilities for air cargo, such as set-up/break-down stations and Unit Load Device (ULD) roller conveyors. The high-quality finished office was also developed entirely in coordination with DB Schenker and the architect.
Robert Bartels, Branch Director Air Freight DB Schenker Amsterdam: "We are very pleased with our new cross-dock warehouse and especially with the cooperation with Prologis who facilitated us perfectly to start our operations without delays. This expansion at this well-secured business park allows us to expand our healthcare and pharmaceutical-focused airfreight services to better serve our customers."
Sustainability
Sustainability also plays an important role in the development of the warehouse: the building is fully electric - with no gas connection - and will be equipped with solar panels. The building has therefore received the BREEAM 'Very Good' certification. With the installation of the solar panels, the final adjustments are being made to receive an Excellent certificate.
Marijn van den Heuvel, Director Capital Deployment & Leasing at Prologis, says: "Due to both the proximity to Schiphol and the role of sustainability, this built-to-suit warehouse meets all preconditions to facilitate DB Schenker in their growth ambitions. We look forward to continuing our long-term partnership."
Prologis Fokker Logistics Park fully redeveloped
The completion of the new premises for DB Schenker marks the full completion and occupancy of the Prologis Fokker Logistics Park. This business park - formerly known as the factory site of aircraft manufacturer Fokker - is home to many international companies for whom the strategic location right next to Schiphol is particularly crucial.
Older Article
Sustainable construction with self-healing concrete