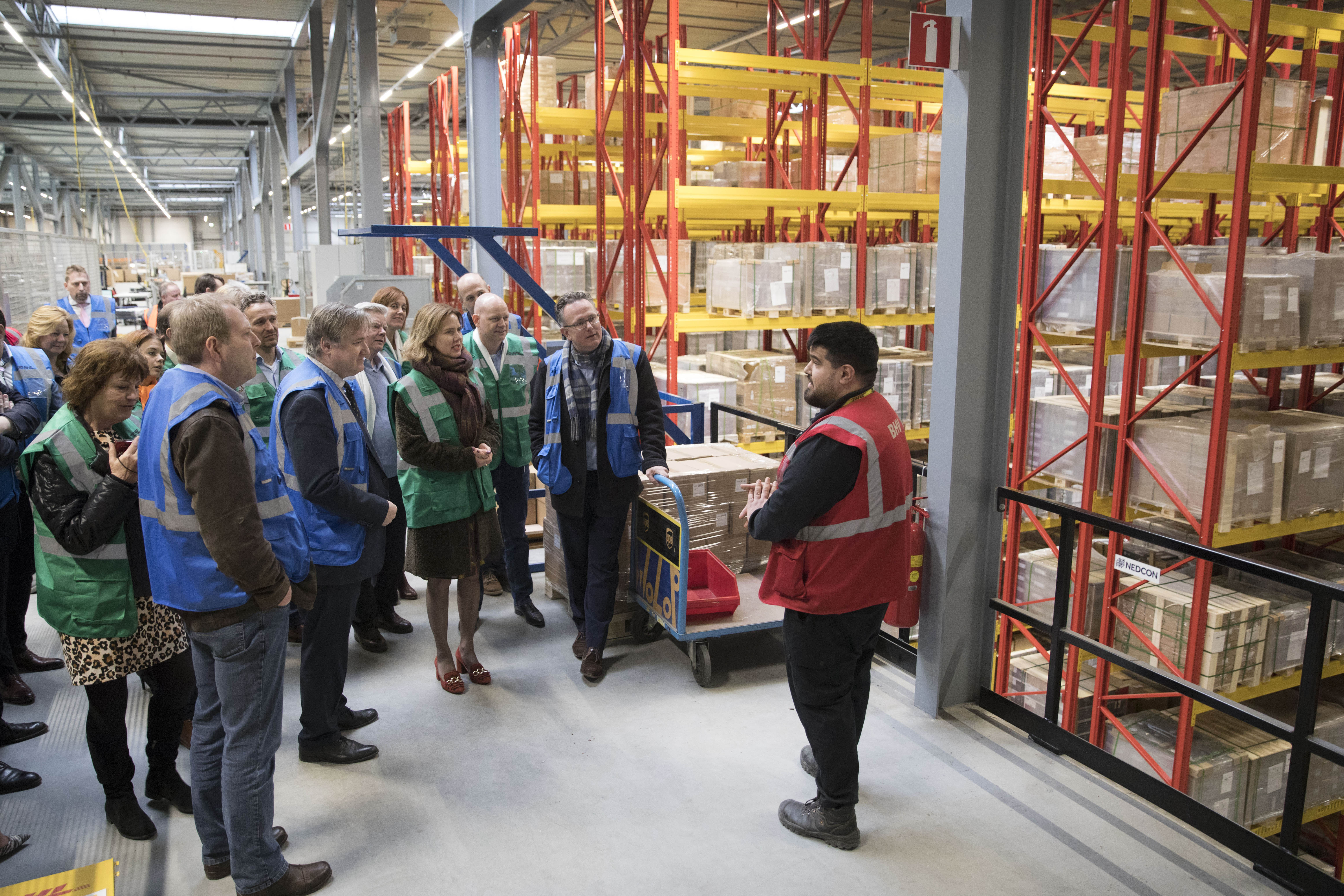 The Dutch Minister of Infrastructure, Cora van Nieuwenhuizen, paid a visit to the state-of-the-art warehouse in Nieuwegein we built recently for DHL Supply Chain. Sander Breugelmans, VP Market Officer Prologis Benelux, was a member of the welcome committee, which was led by the municipality of Nieuwegein. The guided tour was part of a working visit to the Utrecht region, in which the alderman of the municipality showed Minister Van Nieuwenhuizen the economic activity in the region. The group stopped off at the brand new 23,000 square meter DHL Supply Chain warehouse, which is one of the largest developments in the area.
Prologis has been working closely with the municipality to develop available land for potential customers. Breugelmans: "DHL Supply Chain is one of those valued customers. In fact, DHL Supply Chain is one of the longest running global partners of Prologis, demonstrating our commitment to long-term partnerships." In May 2017 we opened the 23,000 square meter state-of-the art facility for DHL Supply Chain at Het Klooster industrial park in Nieuwegein.
The facility has been sustainably developed – it has an accredited BREEAM certification of 'Very Good' and LED lighting is incorporated in the facility. Prologis also paid special attention to the design of the outside of the warehouse, making it a natural part of its surroundings.
Prologis has been active in the Utrecht region for over five years, with a presence at Industrial Park Lage Weide in Utrecht and Het Klooster in Nieuwegein. Prologis currently owns four facilities in the region and its portfolio consist of almost 100,000 square meters.
Read more on our developments.