Logistics consultant Nippon Express wants to connect the world through transportation, offering solutions by integrating different modes of transport on a global scale. To ensure they can always provide their customers the best possible service, Nippon Express has signed a long-term lease agreement with Prologis, leasing two units at Prologis Park Botlek DC2. The two leased units, in total 10.500 square meters, offer great connectivity with close proximity to various important motorways and terminals. The facility has a BREEAM Very Good certificate.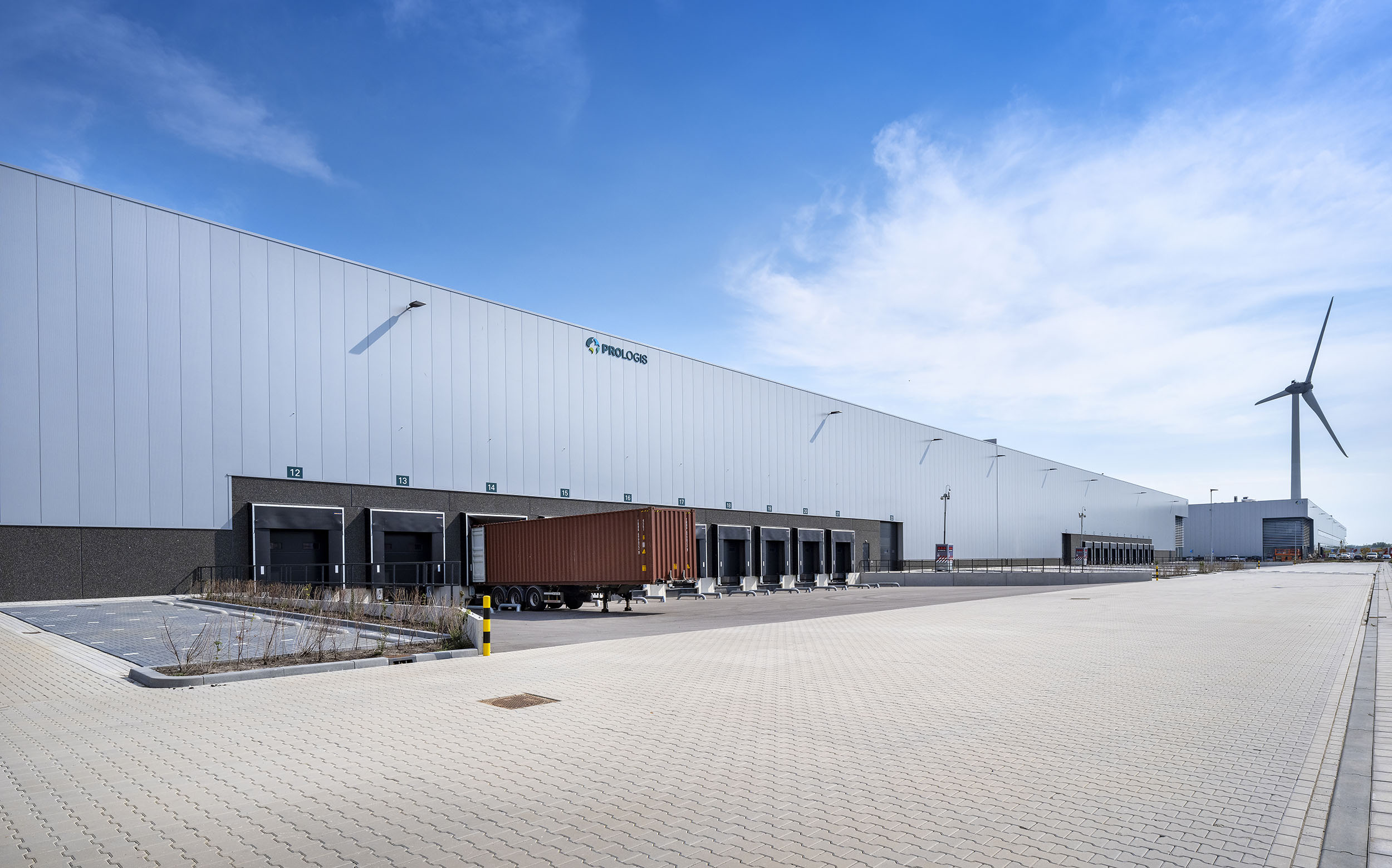 Customer centricity is paramount
Nippon Express has a worldwide network of more than 730 locations which allows them to connect parties with each other globally through advanced logistics. The company always puts their customers and their needs first, and aims to contribute to society through logistics. Ruud Drijsen, Vice-President at Nippon Express: "We are very excited to partner with Prologis, which helps us to offer our customers the best possible service, and support them to make their intentions reality." The two units at Botlek DC2 (totaling 10.500 square meters) have a span of 45 meters and are column free allowing Nippon Express maximum flexibility to arrange the space according to their needs.
Prologis Park Botlek DC2
The long-term lease agreement at Prologis Park Botlek DC2 offers Nippon Express the possibility to expand their global services. Being close to one of the most important transport arteries in the Netherlands (the A15 motorway Rotterdam-Nijmegen), and being near other important motorways and terminals make Botlek DC2 a great location, and a valuable addition to Nippon Express' current warehouses in the area. The facility is fully equipped with LED lights including motion detection. Furthermore, the office is equipped with a heat pump and the outside of the facility enjoys ecological greenery and native plants to promote biodiversity. Together with charging points for electric bicycles and vehicles, these sustainable aspects contributed to its BREEAM Very Good certificate. Marijn van den Heuvel, Capital Deployment & Leasing Director Benelux adds: "We are delighted to partner with Nippon Express, because they not only want to become a reliable partner for every customer, but also want to provide added value to society via logistics. In that mission, we see a perfect match where our values of customer centricity and providing sustainable solutions align."
Prologis was advised by De Mik Real Estate Partners and Cushman & Wakefield in this transaction.
Nippon Express was represented by Schenk Makelaars in this transaction.
Older Article
Pentrade takes next steps in growth ambition by signing long-term lease agreement with Prologis
Newer Article
Prologis real estate facilitates goods equal to almost 3% of the global GDP