Taiwan HQ based leading Global Logistics Service provider Morrison Express, has signed a long-term lease agreement with Prologis regarding Prologis Park Eindhoven DC4 unit E for nearly 12,800 square meters. This location offers the benefits from the unique dynamics of the region and an international scope, with easy access to four major motorways and a rail connection, allowing Morrison Express to optimize its operations and to serve their customer in the most efficient way. One of the highlights of this project is that sustainability comes first, as the warehouse aims to achieve BREEAM Outstanding and WELL Gold.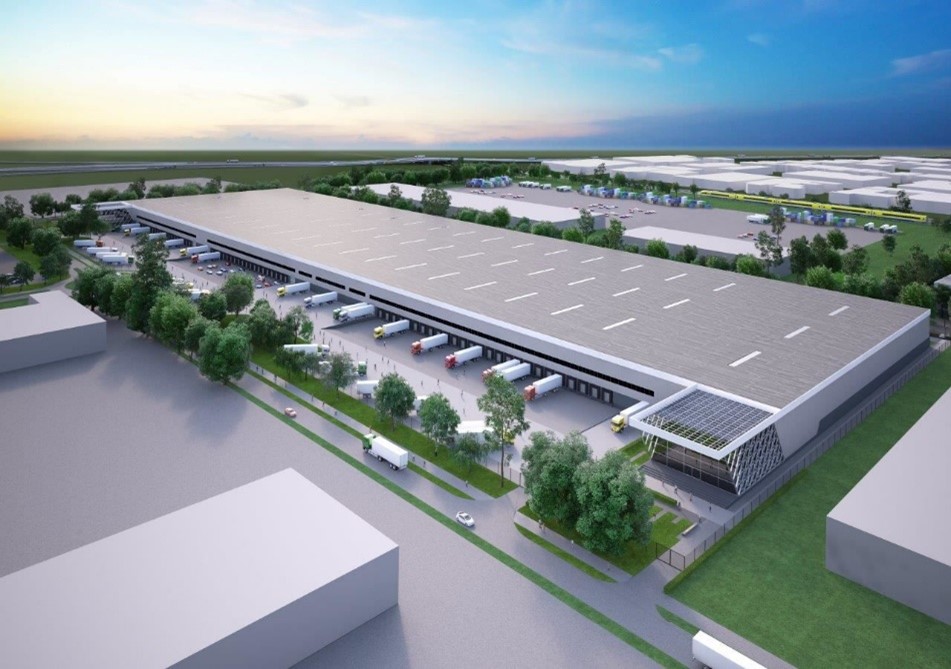 Efficient and worry-free service
Morrison Express has a network of more than 300 company and partner offices across five continents, making them a leading global provider of freight forwarding and logistics services. The company designs transportation solutions for customers that integrate air, ocean, rail, brokerage, warehousing, distribution and value-added service; maximizing efficiencies as goods move from point-to-point along the supply chain. Unit E at Prologis Park Eindhoven DC4 is a fitting facility for the service Morrison Express aims to provide; the warehouse will also be bonded, and TAPA certified to support key vertical business. Furthermore, it's a modern and sustainable build-to-suit development where Morrison Express can roll out activities efficiently. Jeroen van Beek, general manager for the Netherlands at Morrison Express: "We strive to provide our clients with exceptional service and knowledge to help them succeed in today's challenging business environment. By signing this lease agreement with Prologis we can provide our services efficiently, worry-free and sustainably. Therefore, we are delighted to partner with them."
Sustainable development
Eindhoven DC4 is a great example of the next generation of warehouse facilities; warehouses that are more than four walls and a roof. Equipped with solar panels on the roof, the warehouse is energy neutral. Furthermore, the building has a human-centric design, it interacts with its environment, is healthy for the employees inside according to the WELL-building standard, and ecologically friendly on the outside. In addition, the facility is equipped with an all-electric heating system.
Prologis Essentials
To optimize operations Morrison Express will be using several services of the Prologis Essentials platform: racks and internal transport are being provided, and research has started on how to automate operations, increasing the efficiency of Morrison Express' operations. Bart Konings, Capital Deployment & Leasing Director Benelux: "Helping our clients take their next steps to optimize their business in a sustainable way is what we do best. Accordingly, we are excited to assist Morrison Express in making their way of working more efficient and worry-free in our sustainable development at Prologis Park Eindhoven DC4."
Prologis was advised by Cushman & Wakefield and JLL in this transaction.
Older Article
Prologis Appoints Björn Thiemann Regional Head Northern Europe and Jessica Pilkes as Country Manager Benelux
Newer Article
Sander Breugelmans to lead Capital Deployment in Europe