Sustainability is at the core of everything that Prologis does. For example, the impact on the environment is a compelling argument when choosing materials for the construction of warehouses. In December 2022, in collaboration with partner and engineering firm ABT, Prologis invested in a large-scale trial at Prologis Waalwijk DC2BC: a loading bay floor made of self-healing concrete. Concrete that contains bacterial spores and nutrients that 'heal' cracks. As a result, less steel is required for the reinforcement, which is better for the environment. A self-healing concrete floor also lasts longer and requires less maintenance. In short: a sustainable and innovative solution with future potential.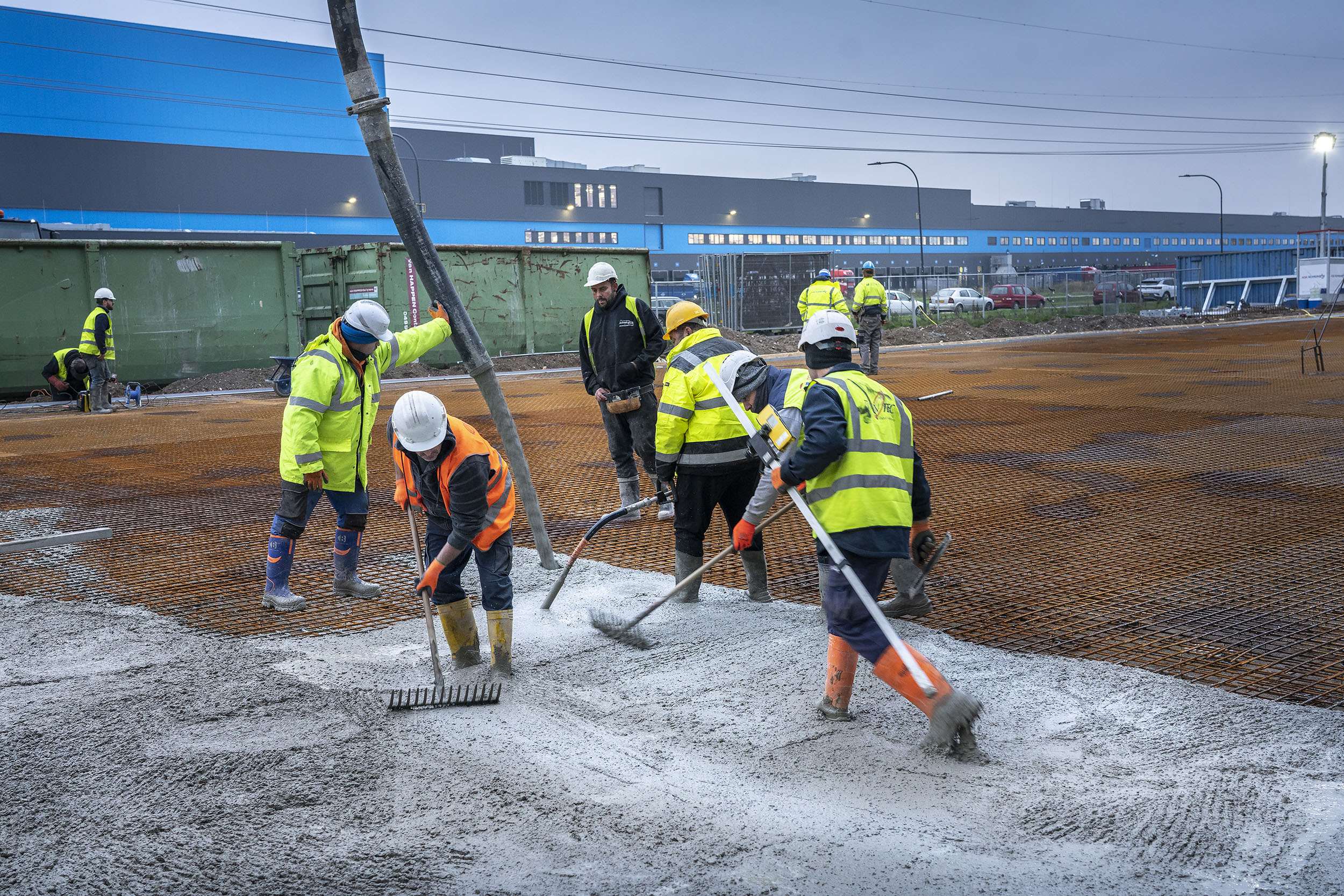 Photo: Pouring self-healing concrete at Prologis Waalwijk DC2BC
Self-healing concrete
Cracking occurs in every concrete surface. This is usually not a problem, but with larger cracks moisture penetrates and damage occurs. Atilla Vredenburg, project developer at Prologis: "Concrete repairs are expensive and impact the operational processes of our tenants. The wonderful thing about self-healing concrete is that it seals cracks by itself. This means that we don't have to bother our customers with repairs. In addition, this solution contributes to our sustainability goals because we use less steel. These are the main reasons for us to select self-healing concrete and we are thrilled to carry out this large-scale trial together with our partner ABT."
Importance of collaboration for innovation
Niki Loonen from ABT about the trial with self-healing concrete: "This is a 'no-regret' solution. This innovative technology not only lengthens the lifespan of concrete, but also ensures a lower risk than traditional concrete. That's why we find it so valuable to apply this solution on such a large scale, together with Prologis. We are very curious about the long-term effects. In the short term, we expect to be able to reduce CO2 emissions by up to 5,000 kg with a loading bay floor of 1,000 m2 with this technology." Prologis and ABT have worked together for a long time, over 8 years, for testing innovations for concrete floors. Together, the two companies have realized several concrete innovations, such as circular concrete with reused materials and recycled steel fibers, and a concrete post-treatment of completely natural components. This innovation is safe for the environment and people. Furthermore, a trial is being prepared with cement-free concrete, which ensures reduced CO2-emissions (geopolymer concrete).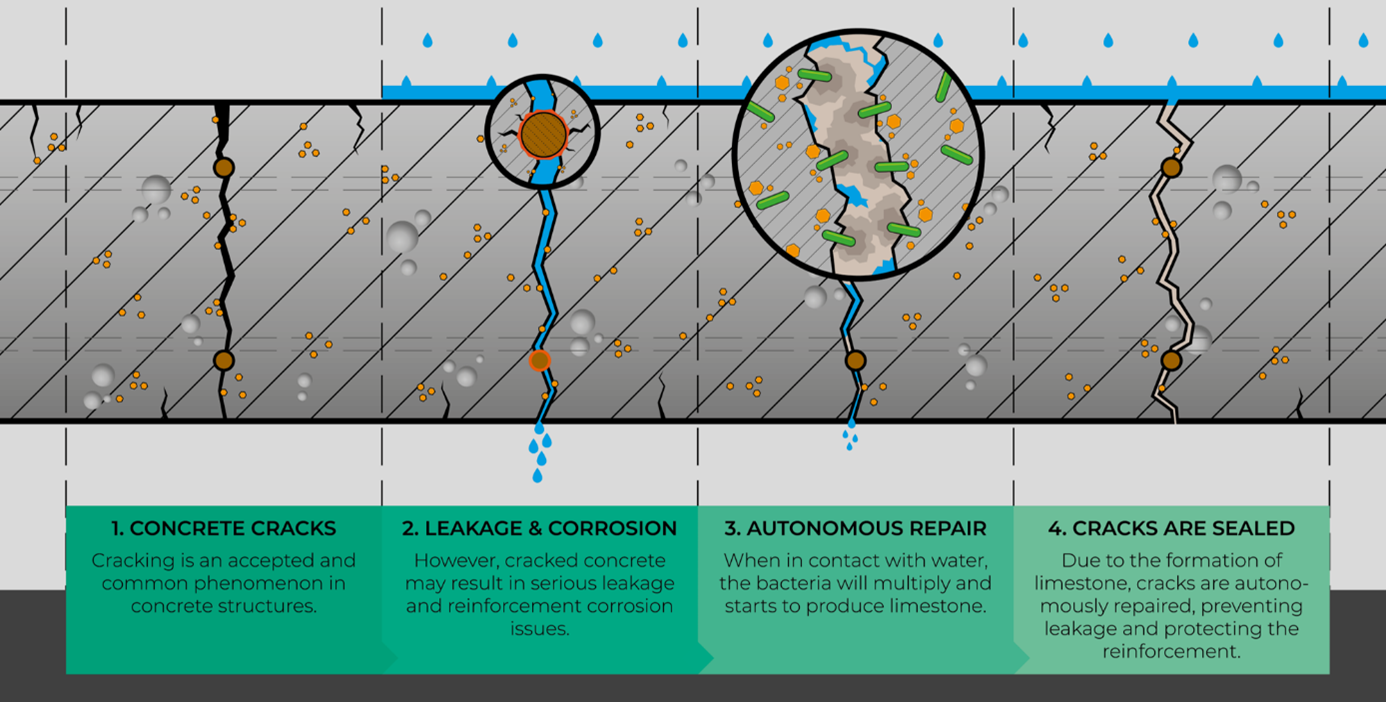 Photo: Infographic effect self-healing concrete
You can read an in-depth article on the technical details of self-healing concrete at Cobouw, dated December 9th, 2022.
Older Article
Prologis announces fourth quarter and full year results 2022
Newer Article
DB Schenker celebrates opening cross-dock warehouse at Prologis Fokker Logistics Park