Prologis Europe is pleased to share this recap of its third quarter 2023 activity. This summary includes operating performance highlights and insights into select milestones and achievements.
Ben Bannatyne, president, Prologis Europe:
"As customer demand normalised to pre-COVID levels, our portfolio remains 97.7% leased; with Germany and the Netherlands being the strongest markets and softer demand in Central Europe. We remain focused on capturing our embedded lease mark-to-market AND building out our land bank through our industry-leading balance sheet into a favourable future supply environment while partnering with our customers to address their most critical pain points."
Jessica Pilkes, Country Manager Prologis Benelux:
"In the Netherlands, the demand for high-quality logistics space continues to grow steadily. The large leasing deal in Eindhoven and the development we started in Breda are great examples of how we continue to respond to the needs of our customers and how we are successfully responding to the rapidly changing demands of the market."
Operating Performance – Third Quarter 2023:
Total operating portfolio: 21.3 million sqm*

Third quarter total leasing activity: 750,860 sqm: 

180,275 sqm new leases

570,585 sqm renewals

Occupancy: 97.7%

Rent change: 17.1 %**
* includes operating, development, held for sale, other and VAA/VAC 
** rent change is based on commencement dates
Leasing Highlights: 
52,659 sqm at Prologis Park Eindhoven DC1, in the Netherlands.

19,278 sqm at Prologis Park Paris Nord II DC5, in France.

15,400 sqm at Prologis Park Hamburg Alterwerden DC1, in Germany.

10,766 sqm at Prologis Park Teresin DC1A, in Poland.

9,003 sqm at Prologis Park Bochum DC1B, in Germany.
Capital Deployment – Third Quarter 2023
Q3 2023 has seen a total of 82,118 sqm development starts across 4 locations in Europe. 
47,239 sqm in Prologis Park Breda DC4, in the Netherlands.

19,068 sqm in Prologis Park Jönköping DC2, in Sweden.

13,200 sqm in Prologis Park Lodi DC6, in Italy.

2,611 sqm in Prologis Park Dawley Road Hayes DC7, in the United Kingdom.
Acquisitions:
In the third quarter of 2023, Prologis Europe acquired one 20,217 sqm building in the Netherlands, and 4 land acquisitions totalling 433,553 sqm in the Netherlands, Italy and the UK.
Dispositions
In the third quarter, Prologis Europe has disposed of one 6,800 sqm parcel of land in Spain.
Additional insight from Ben Bannatyne, president, Prologis Europe:
Our third quarter 2023 performance concurs with our recent research, 'Four forces shaping the logistics real estate cycle ', which finds that service levels are fuelling demand again. We're seeing that our customer network expansion needs are rooted in being able to offer speed of delivery and a large range of product choices to the end consumer. 
We continue to remain steadfast in our ability to provide customers with more than logistics real estate—from our build-to-suit capabilities to our Essentials platform, offering flexible and scalable complete turnkey warehouse solutions at any point of the customer's journey, regardless of where they are. 
We look back at our very successful GROUNDBREAKERS 2023. Insights in automation and AI, today's workforce and innovations in fleet electrification and energy were discussed by industry leaders and are available on-demand now on our website. On October 2, 2024, we will bring the next signature thought-leadership event, GROUNDBREAKERS 2024, to Europe for the first time. The movers and shakers of the industry will come together in London, and online, to share insights on the hottest topics defining the supply chain of the future.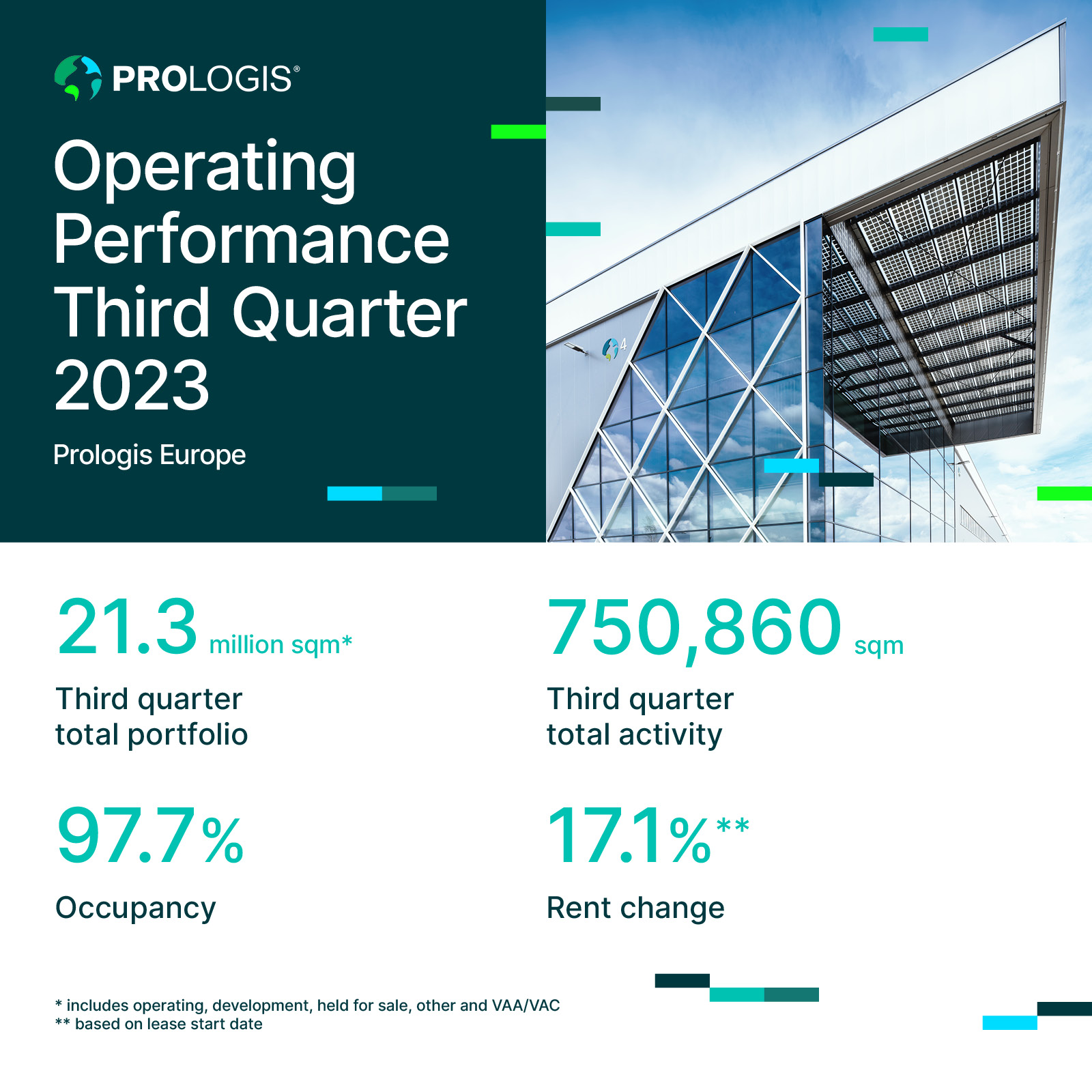 Additional Resources/Insights:
Older Article
Prologis acquires 20,217 square meter warehouse at Prologis Park Veghel DC2
Newer Article
A revolutionary shift in supply chain is taking place, positively driven by AI and clean energy